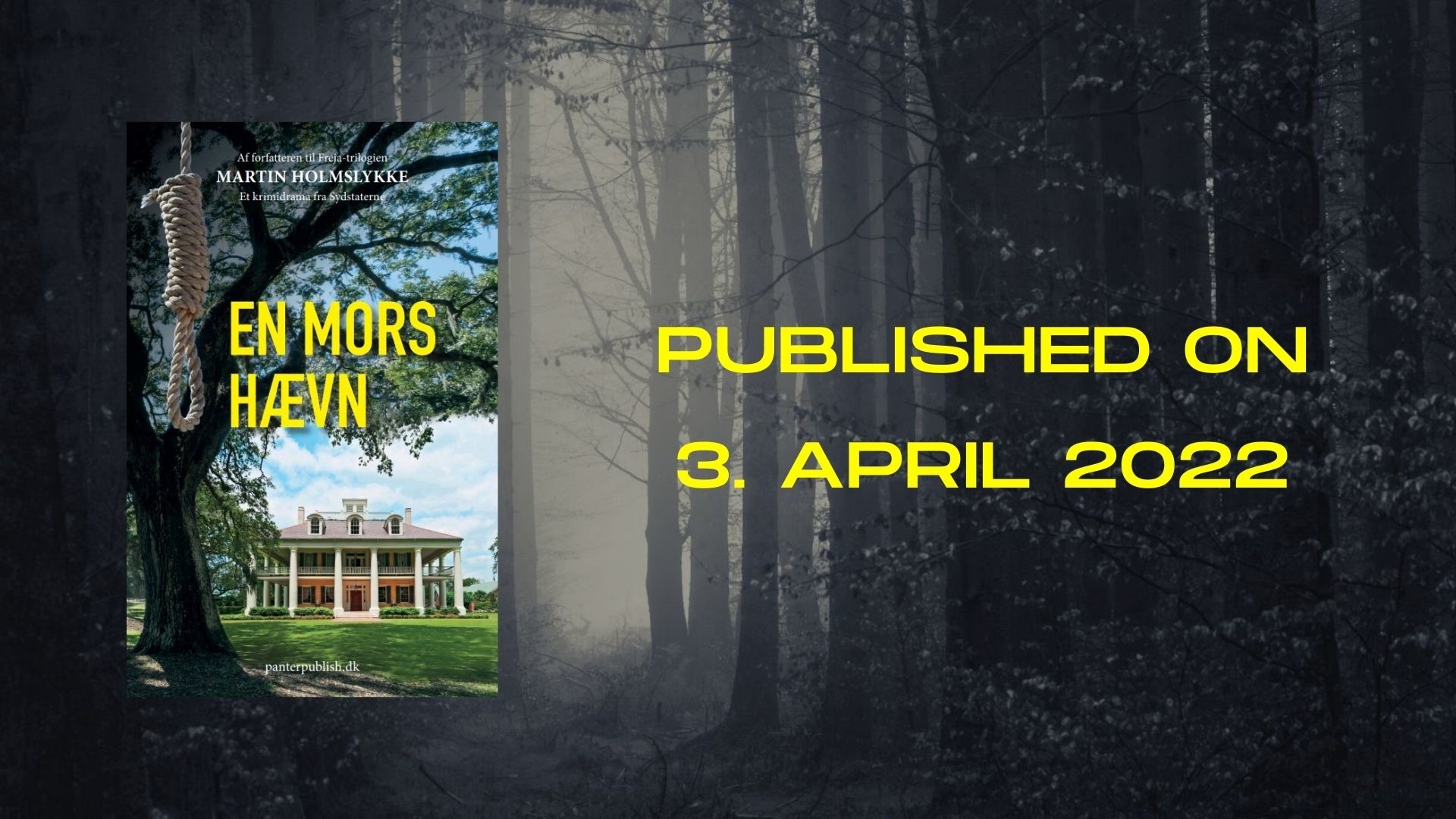 Martin Holmslykke's new novel "A Mother's Revenge" (En Mors Hævn) is set for Danish publication on 3 April 2022 in connection with the Crime Fair in Horsens. The story takes place in New Orleans in the 1840s, where we follow a woman who loses her child, and now the question is how far she will go to get it back?
Martin Holmslykke's bestselling Nordic crime trilogy has been sold or dowloaded over 25,000 times in Denmark. It revolves around women who don't want equality, they think it's their turn to get the power.
The author takes us around on a fast-paced tour of the Nordic countries, while we follow the effort of the two friends Isabella and Christopher, who wants to find out why their friend was killed. They don't know it, but by pursuing the truth, they unravel an old battle between men and women. Do they find the truth and is it the woman or men who wins the battle?
For foreign rights contact the author:
Phone: 0045-29860869
Email: post@panterpublish.dk